A reporter at The Capital Gazette tweeted that a single gunman fired into the newsroom and shot multiple employees. Phil Davis, who covers courts and crime for the newspaper, tweeted that the shooter fired through the glass door to the office.
The suspect is a "white male," and his weapon was described as a "long gun," Anne Arundel Acting Police Chief William Kramph said. Kramph offered no information on a motive.
Police recovered what they thought may have been an "explosive device," which has since been "taken care of," Kramph said.
Over 170 individuals inside the building were escorted out safely.
Anne Arundel County Acting Police Chief William Krampf confirmed the five deaths Thursday at a news conference. He estimated "around 3" people were hospitalized.
Anne Arundel police spokesman Lt. Ryan Frashure said officers had raced to the scene, arriving 60 seconds, and engaged the shooter.
Arminta Plater, a spokeswoman for a hospital near the newspaper, said two patients had arrived there but she did not know their conditions.
People could be seen leaving the building with their hands up, as police urged them to depart through a parking lot and officers converged.
In an interview with The Capital Gazette's online site, Davis said it "was like a war zone" inside the newspaper's offices – a situation that would be "hard to describe for a while."
"I'm a police reporter. I write about this stuff – not necessarily to this extent, but shootings and death – all the time," he said. "But as much as I'm going to try to articulate how traumatizing it is to be hiding under your desk, you don't know until you're there and you feel helpless."
Davis told the paper he and others were still hiding under their desks when the shooter stopped firing. "I don't know why. I don't know why he stopped," he said.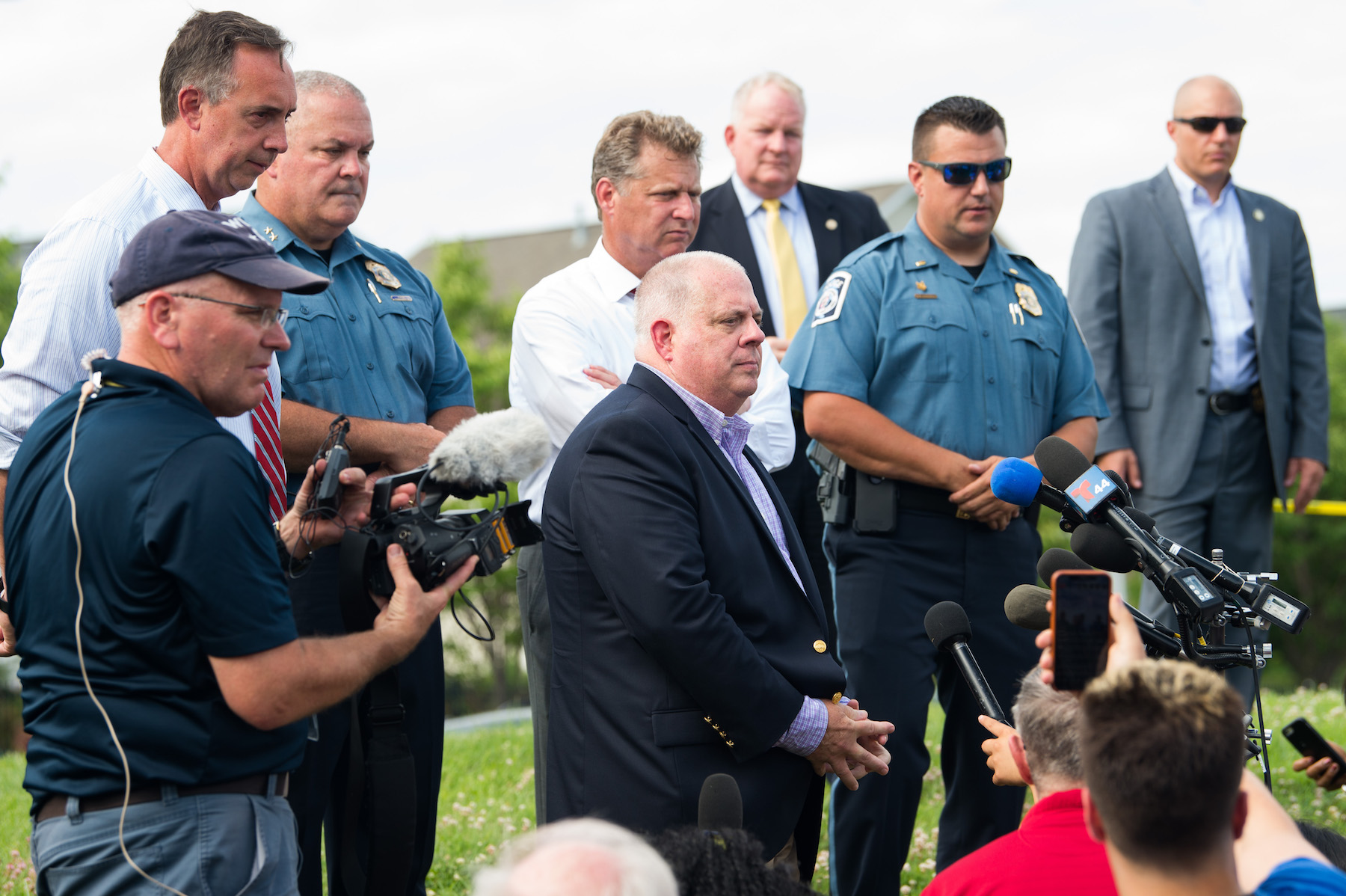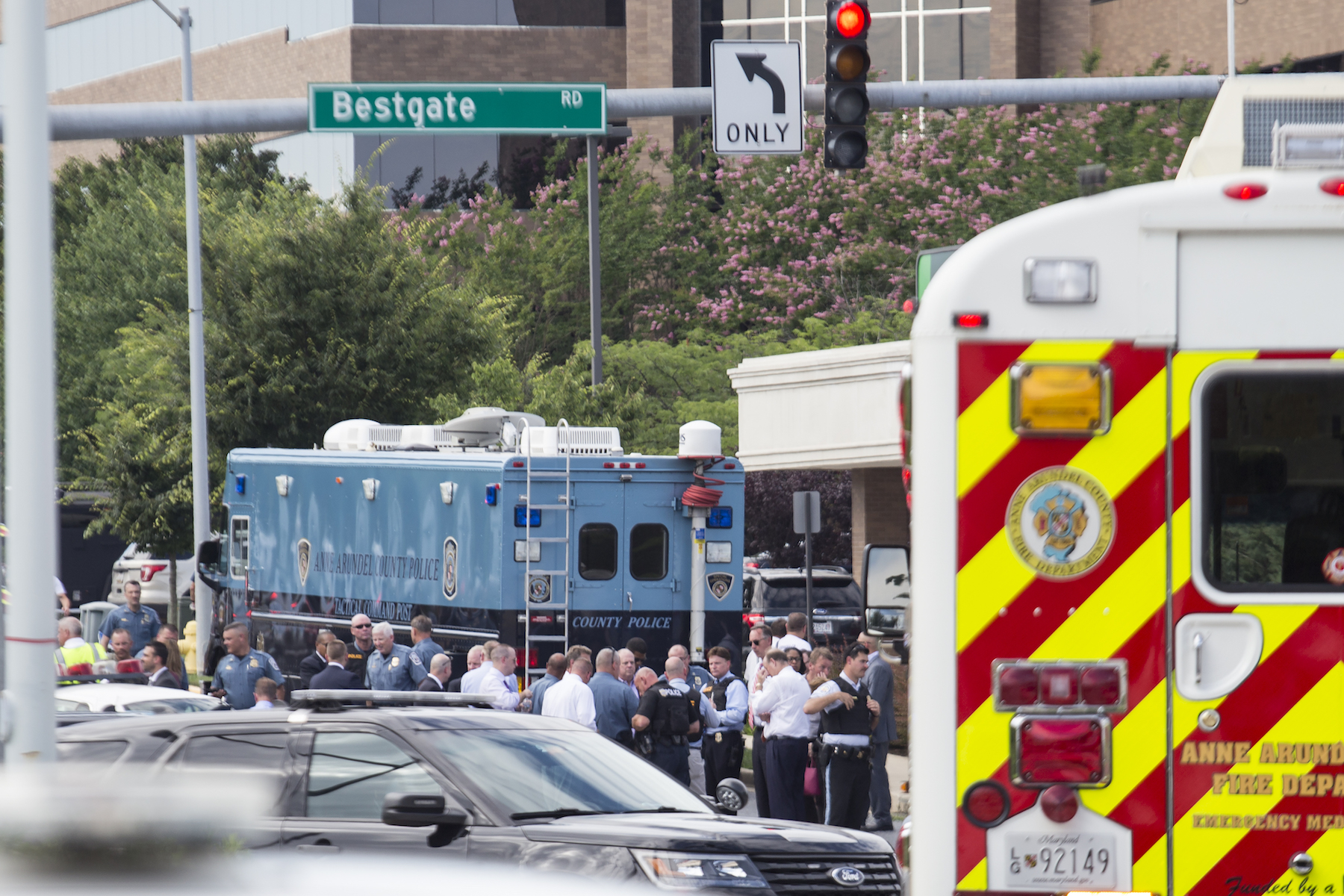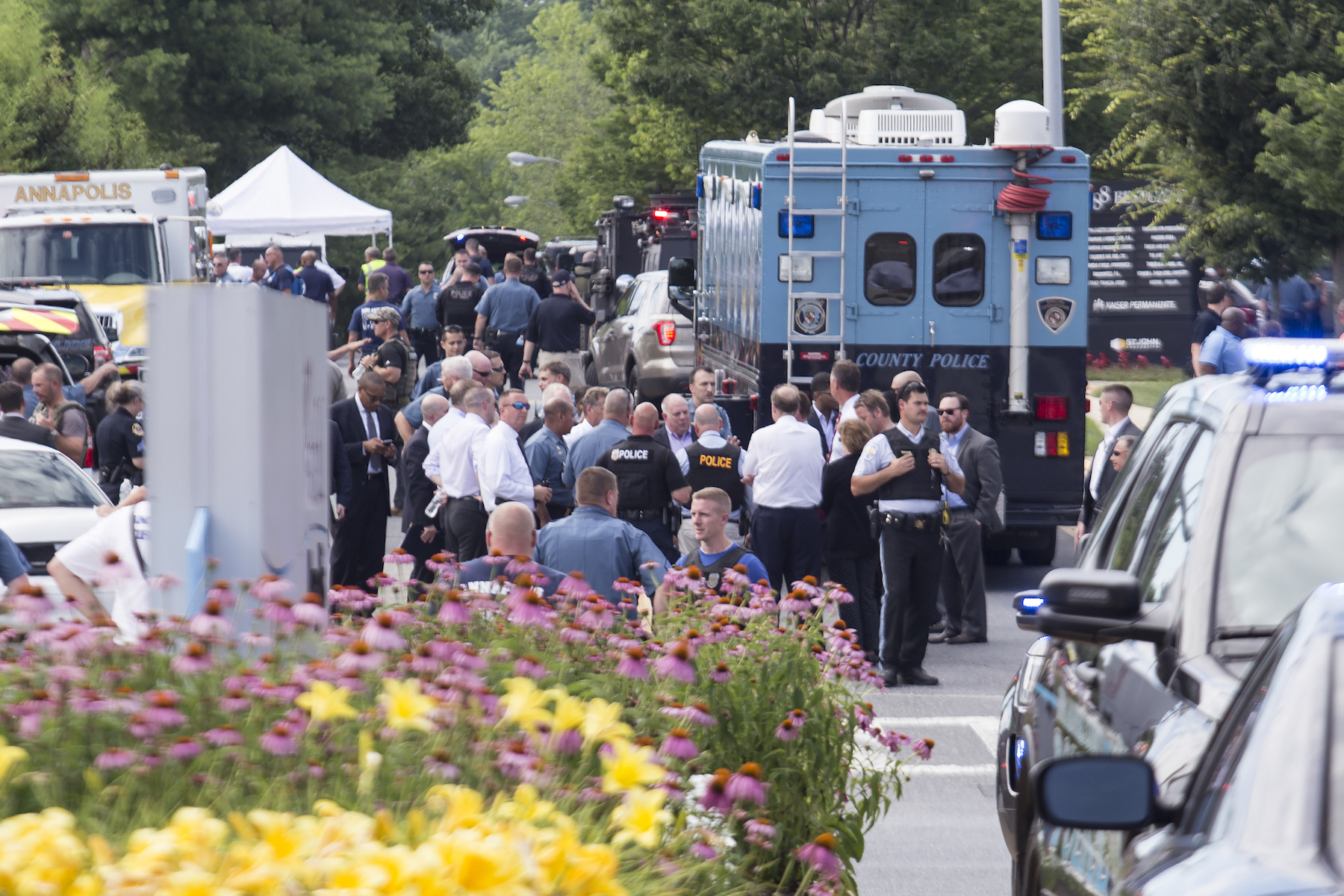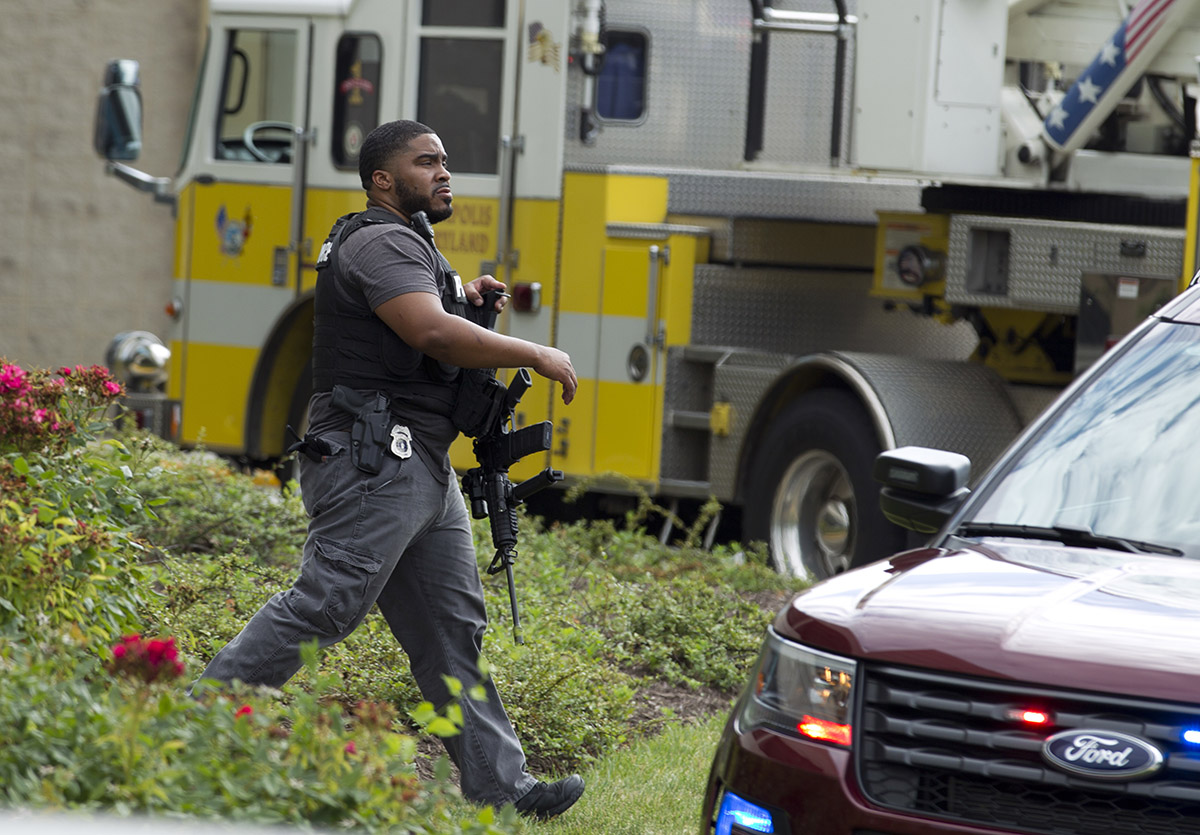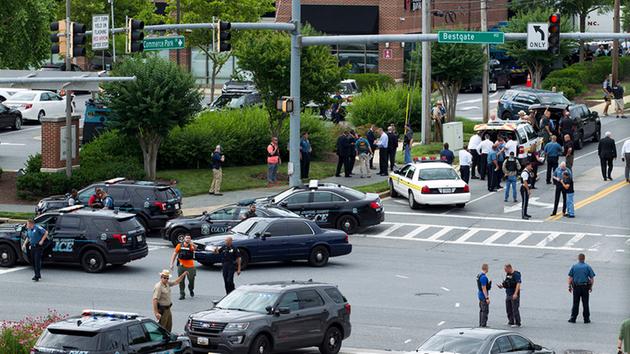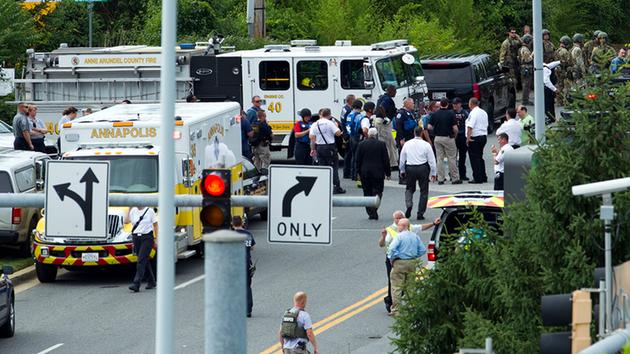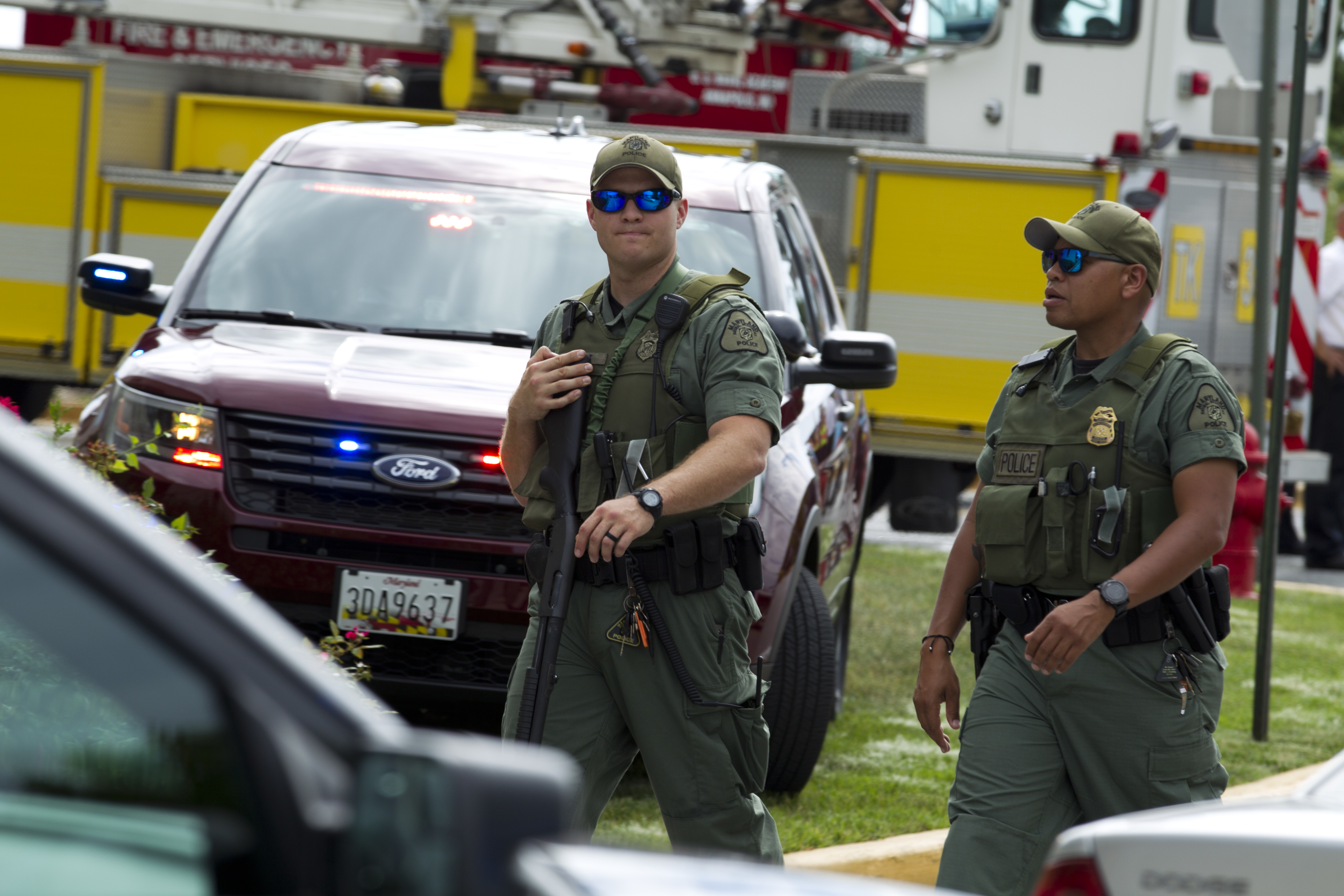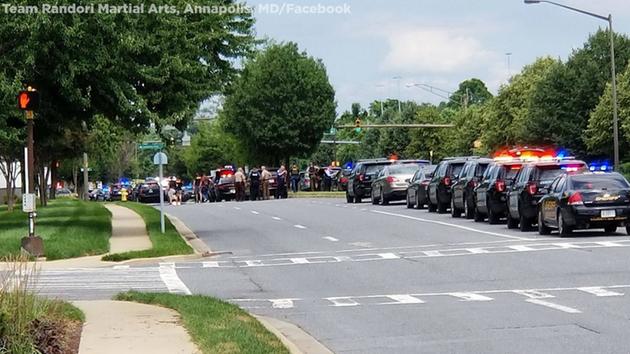 A gas station employee near the shooting scene described a flood of police activity in the area as he sat tight inside his still-open workplace.
In a phone interview, Carlos Wallace, who works just down the street from the newspaper's offices, said law enforcement vehicles and ambulances had raced toward the scene with sirens blaring.
"The road is blocked off real good. It's like dozens of dozens of emergency vehicles, police cars of all types, explosive vehicles, battering ram vehicles, all kinds of stuff," Wallace said at about 3:50 p.m. Thursday.
Multiple people shot at Annapolis Md. newspaper, as seen on Action News at 4 p.m., June 28, 2018
The newspaper is part of Capital Gazette Communications, which also publishes the Maryland Gazette and CapitalGazette.com. It is part of the Baltimore Sun Media Group.
Maryland Gov. Larry Hogan issued a statement saying he was "absolutely devastated" at the tragedy. Officials said President Donald Trump had been briefed on it. White House spokeswoman Lindsay Waters told reporters, "Our thoughts and prayers are with all that are affected."